TRANSPORT SOLUTIONS OF AMERICA SELECTS ITS 2020 DRIVER OF THE YEAR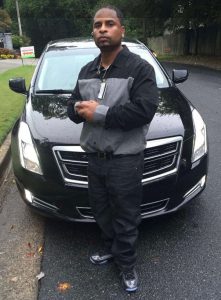 Woodstock, GA – (January 25, 2021) – TSOA, Transport Solutions of America (TSOA), announces its 2020 Driver of the Year. Drivers are selected based on safe driving miles, DOT compliance, vehicle care, compliance with vehicle condition reporting and other required TSOA and client documentation. TSOA recruits, trains and manages drivers in a unique way that provides an exceptional customer experience each and every time. "Our drivers are the key to our success so we make sure they are poised to meet all of the customer needs. Our driver recognition program is designed to award drivers for making our customer experiences memorable. Therefore, we show them we care through excellent pay, training, communication and recognition." said Tim Williamson, TSOA's Founder and CEO.
TSOA is proud to recognize driver Guy Green as its 2020 Driver of the Year. Guy has a class A CDL, has been driving for TSOA for just under 4 years and is a model driver. He takes on challenging and complicated moves with excellent and consistent performance. Guy mentors and trains other drivers due to his job knowledge and teamwork. Other achievements include one hundred percent compliance on required paperwork, vehicle condition reporting and DOT requirements. "Guy is our go-to driver at TSOA. We know we can count on him to do a great job for our customers and help other drivers along the way." said Ernie McArthur, TSOA's Driver Safety Coordinator. Guy was honored to receive this recognition and commented, "It doesn't matter who you are, we all want to be appreciated. With that being said I'm delighted to be recognized as "Driver of the Year". Especially with so many great drivers out there. I'm a firm believer in "teamwork makes dreams work". So, there's no way I did this alone. I have to start with the "Boss of Bosses" Tim Williamson for putting this thing together; without you there'd be no me, as well as putting all these great people in these positions to make this all come together." He went on to recognize the many members of the TSOA team that contribute to his success.Guy will receive a customized jacket and a monetary award for his efforts. Congratulations Guy! We could not do it without you!